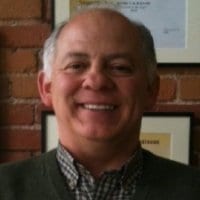 KURK LALEMAND is a Licensed Professional Business Coach and a highly experienced business owner. As an executive board member of the Professional Business Coaches Alliance out of Canton Ohio, he is connected to an international group of business coaches who collaborate on coaching tools, standards and continuous professional training. In 2009, Kurk was selected as the "COACH OF THE YEAR" by the Professional Business Coaches Alliance.
With over forty years as a business owner, Kurk opened his first business in 1972. He started his second company in 1977 and successfully exited twenty-five years later, selling the American portion of his firm for more than two times its gross revenues. In 2005, instead of retiring, Kurk decided to open NEXT Level Business Coaching and use his experience to help other Maine business owners manage and grow their companies.
Highly regarded as one of the best trainers and the most innovative leaders in his field, Kurk has trained more than 90,000 doctors, nurses, teachers, corrections, and law enforcement personnel in personal safety skills using an innovative curriculum he developed. An author and contributing author to dozens of training manuals, articles, and books, Kurk invented the concept of "Generating Cooperation" as a means of bypassing physical violence.
In the past eight years, Kurk has worked with over one hundred and seventy business owners in a wide variety of industries including; construction, contracting and sub-contracting, professional services, manufacturing, IT sales and service, financial services, health and beauty, and automotive repair.