About Us
We are experienced business owners ourselves. Our team brings numerous years of experience in business management, partnership, marketing, personnel, contract, and legal issues, financing, obtaining venture capital, and controlling cash flow, to name just a few areas of expertise. We meet you in our offices in Auburn, Maine, or in most locations in Maine, or through telephone or video conferencing.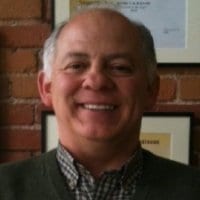 KURK LALEMAND is a Licensed Professional Business Coach and an experienced business owner. As a former executive board member of the Professional Business Coaches Alliance out of Syracuse, New York. He is connected to an international group of business coaches who collaborate on coaching tools, standards and continuous professional training. In 2008 and 2011, Kurk was selected as the "COACH OF THE YEAR" by the Professional Business Coaches Alliance – the only coach to be selected twice!
With over forty years as a business owner, Kurk opened his first business in 1972. He started his second company in 1977 and successfully exited twenty-five years later, selling the American portion of his firm. In 2006, instead of retiring, Kurk decided to open NEXT Level Business Coaching and use his experience to help other Maine business owners manage and grow their companies.
Since 2006 Kurk has worked with a little over 350 business owners in Maine and across America. While this may seem to be a very small number of owners in over ten years, it points to the fact that NEXT Level works with just a few owners at a time – shoulder to shoulder – to get the job done. Owners work intensively with Kurk and other coaches to establish a vision for their companies and to execute the plans needed to get where the owner wants to go. Client engagements range for three months to five years.
NLBC has worked with business owners in a wide variety of industries. Our niche seems to have evolved into working with the trades and other businesses where between 5 and fifty employees are hard at work building, repairing and servicing individuals as well as other businesses.
Kurk specializes in supporting, and when necessary, pushing owners and their management teams as they learn new skills, gain new perspectives and move through the changes needed to take their businesses to the next level – whether that be heading toward the $1,000,000 barrier or growing to $35,000,000!
Kurk has served as a member of the executive team for PBCA, served for 7 years of the Board of the L/A metro Chamber including one term as Board Chair, and served on the boards of Common Ties and Partners in Ending Hunger. As a business coach, Kurk now uses this experience to coach select non-profits (carrying up to 25% of NEXT Level's annual case load on a pro bono basis).
Jaime Masters, Advisor and Coach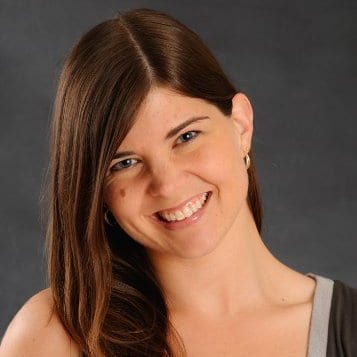 JAIME Masters is a speaker, author and business coach who got her start in business coaching with NEXT Level Business Coaching. In addition to continuing to coach remotely, she is a nationally recognized speaker who helps entrepreneurs achieve their goals. She is the founder of EventualMillionaire.com, a website that features a new millionaire interview each week focusing on entrepreneurship and personal finance. Find the site here.
Jaime is the author of the forthcoming book: "The Eventual Millionaire: How Anyone Can Be an Entrepreneur and Successfully Grow Their Startup," Wiley; 1st edition (February 17, 2014).
Ever since she was little, Jaime wanted to be a millionaire. After finding herself $70,000 in debt and hating her job, she knew something had to change. Within 16 months, she paid off that $70,000 and quit her job. Now, Tardy is helping others to find freedom, money and work they love. She has been featured on CNN, MSN, Kiplinger's, Fox Business and Yahoo!'s homepage.
Jaime is a trusted colleague and advisor to NEXT Level Business Coaching.