Next Level Business Book Summaries Club: Want more business success? Then keep learning!!!
August 12, 2015 @ 8:00 am

-

9:30 am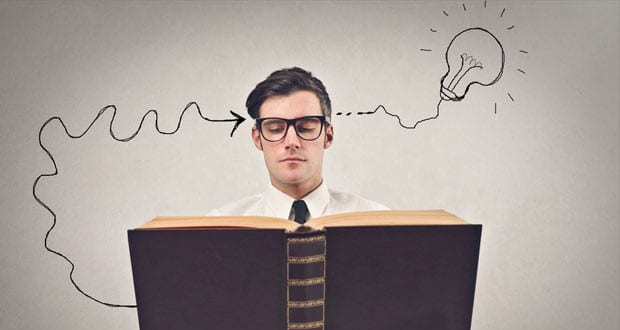 Want more business success?   Then keep learning!!!
The most successful business owners make learning a priority.
S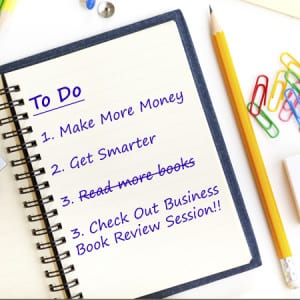 tudies have repeatedly shown that the most successful business owners are those who are constantly learning new ideas.  The good news is there are lots of great business books out there to learn from – the challenge for most of us is finding the time to actually read them.
That's where Next Level's Business Book Reviews come in.  A regular ongoing series where area business owners and professionals will be able to pick up the key ideas and themes from a great business book…and figure out how to start applying those ideas right away.  For less than the price of a hardback, you'll get coffee and a complete summary and review of an important book. (Well, free, for our first 2 sessions)
Next Level's Business Book Review Series is a not-to-be-missed opportunity to learn what the important business books of the day have to say to you.
And the best part? You don't even need to read the book! We'll cover the key points, have a great group discussion and get you on your way.   You'll walk out with a several page summary, some new knowledge and introductions to like minded business owners and professionals who also want to learn and be successful!
The morning meetings (2nd Wednesday of the month, 8 – 9:30) are kind of early – but we'll have coffee for you and you'll be on your way, smarter, happier and better looking than you were before (well at least smarter and happier). We guarantee it!
Who should attend?
Business leaders and professionals who have a need to keep learning, but don't have the time or the inclination to read (i.e. a lot of smart people we know)!
How does it work?
We'll keep it simple – come in at 8:00, NEXT Level and the Chamber will provide a snack (something tasty – bagel, pastry…) and some coffee and we'll get rolling. You'll have a few minutes to meet the other attendees and then we'll dive into the review and discussion of the book. About 1/2 the time will be spent covering the key ideas and the other 1/2 will be more of a group discussion.
We're limiting the group size to 20 or so, small enough so everyone can participate, but large enough to have a lively exchange with lots of different viewpoints and ideas.
We'll close on time and get you on with your day, secure in the knowledge that you know now more…and will be more successful.
Complete Guarantee
If for any reason you don't feel like you learned at least a couple of useful new ideas, then you will get a complete and cheerful refund of everything you paid…and get to keep your summary!
If you're interested in being notified for the next Business Book Review, contact us at 207-613-NLBC or use our Contact Form and we'll get you on a mailing list. The plan is to make this a regular (every 4 to 6 weeks) event and we hope to soon have a schedule out.  The first few meetings will be free, and all are open to the public.
Also – if you would be interested in having a Business Book Review done for your company or private group, let us know – it can make for a great team building and growth type of event. To book a Business Book Review from Next Level, call or email us and we can discuss the titles we recommend for your meeting or event.
August 2015 Business Book Review –
  The E-Myth Revisited


by Michael Gerber
Most business owners started their business as they were seized with an idea or the sure knowledge that they could be in business for themselves and be free to maintain the best quality, be captain of their own ship, and finally reap the rewards of their hard-earned knowledge and expertise.
This book posits that there are common themes in entrepreneurship:
1. Most new businesses are started by technicians — people who are skilled at what they enjoy doing, and who figure they'd rather work for themselves than for someone else.
2. Almost all new business owners assume that because they understand the technical work of the business, they understand how a technical business works. In reality, these are two completely different issues.
3. Building a business actually takes three unique skill sets. Many business owners do not use or recognize all three.
4. Most businesses go through three phases of growth, – each phase requires its own set of priorities and actions to advance:
1. Infancy
2. Expansion
3. Maturity
Author Michael Gerber calls the feeling that causes an owner to launch a business an "entrepreneurial seizure" – which can dissipate quickly under the encompassing day-to-day requirements and pressures of owning a business.
What is an owner to do if she wants to survive, grow, and develop the business (and at the same time, not work 70 hours a week)?   The E-Myth is considered a seminal book that examines this challenge.
Join us on Wednesday, August 12th from 8:00 to 9:30 for our first Business Book Review on The E-Myth – hosted by Androscoggin Chamber of Commerce at 415 Lisbon St., Lewiston. This will be a great discussion – don't wait too long to register.  Register here.
We hope to see you there!
– See more at: www.nextlevelbusinesscoaching.biz/events